Move beyond brokenness with lessons learned from the Bible
If you've often felt that you couldn't relate to the characters in the Bible, you'll find the real people they were in Quintessential

Sinner

Saint.
Many of us may be overwhelmed by our past or embarrassed by our mistakes. But humans have lived in a state of brokenness since Adam and Eve. Using these stories from the Bible told with empathy, we find guideposts for overcoming our mistakes. Realistically seeing these famous characters, you'll learn how to navigate beyond your brokenness—just like they did.
Purchase your copy today to see for yourself why readers are hooked on Quintessential Sinner Saint.
Themes Covered in the Book
Mistakes and brokenness: Even though our lives may appear as shipwrecks at one point or another, we don't have to drown.
Empathy: Wesley Whisenhunt tells the stories from the Bible in context and with a relatable viewpoint, making these characters real.
Humanity: Throughout the book, we see how human each person is, from the mighty kings to the woman at the well with Jesus—a woman not much different than the rest of us.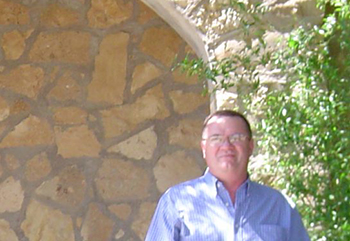 About The Author
Wesley Whisenhunt
Wes had a calling to write since he was eight years old. His childhood memories of his father's death, his mother's grief and the struggles of his grandparents provide Wes with a voice that is not taught in a classroom and not heard in lecture halls.