Fall into the world of Central Texas in the 60's

If you're looking for a book that will make you laugh, cry and smile, Quintessential Redneck is it.
Many books speak of the sixties—pop culture, the Beatles, JFK, Vietnam War, civil rights, walking on the moon—but not from the eyes of an elementary school boy growing up on the prairie in Central Texas. This is a humorous and tear-jerking look back in time, a thought-provoking and entertaining look at history and people. Wesley Whisenhunt is a Texas native, and he's felt a calling to write about his life story since he was a young boy in the Texas prairie.
Purchase your copy today to see for yourself why readers are hooked on Quintessential Redneck.
Prologue by Wesley Whisenhunt
"No doubt about it:  the day I pitched my commode off my front porch was a watershed event in my life. I guess the first part of the epiphany was how calm and satisfied I felt while tossing a cracked toilet bowl out in my front yard. The second part was that in doing that act, I proved I was a quintessential redneck. And as I did the act the thought hit me:  how could I possibly be a redneck if I knew the word quintessential…or epiphany?"
Themes Covered in the Book
Pop culture and history: Read stories about the Vietnam War, John F. Kennedy, the Beatles and more through the eyes of a young boy growing up in Gatesville, Texas.
Tragedy and loss: Wesley Whisenhunt lost his father at a young age and had to learn to navigate his own grief and the grief of his mother.
Growing up in small-town Texas: Gatesville, TX is a beautiful part of the world, but it's a whole lot different from the cities you see on TV.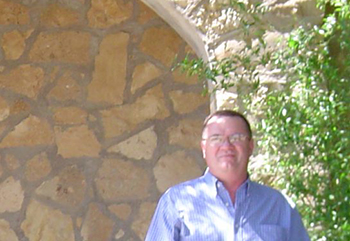 About The Author
Wesley Whisenhunt
Wes had a calling to write since he was eight years old. His childhood memories of his father's death, his mother's grief and the struggles of his grandparents provide Wes with a voice that is not taught in a classroom and not heard in lecture halls.
ISBN: 978-1973608073
Paperback: 112 pages
Published: December 8, 2017;
Product Dimensions: 8.2 x 0.3 x 11 inches
play_circle_filled
pause_circle_filled
Quintessential Redneck Book - Wes Whisenhunt Interview
An Interview with the Author
Why did you write Quintessential Redneck?
It was a calling. It was something that I had to do. I wrote it as a juxtaposition of the pop culture and current events back in the 1960s versus my life growing up on the prairie in central Texas. If you remember the old TV show "The Wonder Years," it's kind of a redneck version of that. Just to clarify, the classification of the word redneck is not necessarily a derogatory phrase.
Who is the intended audience?
I think every age group can get something out of it. I think that people who lived back in the 1960s will like it. It will bring back a lot of fond memories. I think it transcends most generations. I've had teenagers who've read and liked it, thought it was funny. It's got a message for them as well. I don't think you have to be a redneck to like it. In fact, I think that people who have always lived in a large metropolitan area would like it.
How does the time period and setting play a part in your book?
I lived next to Fort Hood, the largest military base in the U.S. Back then they used these phosphor lights on parachutes to light up the battlefield at night. We could sit at our house and watch all the flares and listen to the thunder of the bombs going off (for training). I'm sure that the same thing was going on in Vietnam at the same time.
We didn't see in real life what was going on in television. I was in a very isolated place. The book is a juxtaposition of what was going on in the rest of the world versus what was going on in my little world. You just had about three TV stations and a couple of radio stations and you knew the people around you and we all got along. Then you'd turn on the TV and see all this turmoil. Now you've got an infinite number of radio stations and an infinite number of TV stations. It's like we're scattered in a million different directions now.